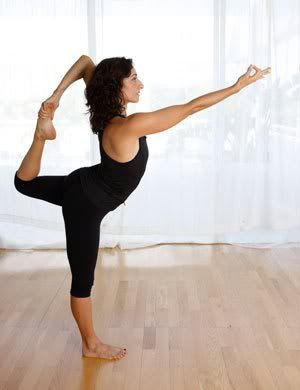 So you have decided to give Yoga a try and just need to pick a style. Knowing what every type of yoga method offers and requires will help prepare you for choosing the right one for your particular needs. One of the most popularly used forms of yoga today is Iyengar yoga. Often, people who have not practiced yoga have probably heard Iyengar Yoga. Below, we give a basic overview of the most central information on Iyengar yoga to help you understand its purpose and if this suits your particular needs as a new yoga student.
Iyengar Yoga History
The main premise of Iyengar Yoga is that it focuses on aligning the body. The Iyengar method of Yoga is initially learnt through the in-depth study of asanas (posture) and pranayama (breath control). Iyengar Yoga began with the design of a yoga instructor in India-B.K.S. Iyengar who was suffering from tuberculosis and was looking for a way to promote wellness in his being, and rehabilitate himself through aligning of his body. He started teaching yoga in general in 1918, but then started to uncover more about his type of yoga in 1936 when he formally started to teach Iyengar yoga for his own as well as others' wellness.
What is Iyengar Yoga?
Iyengar Yoga is a form of yoga that is actually what is called a "hatha yoga"-which focuses on aligning the body through poses. Though one might think that a yoga pose would be easy to master in a short period of time, these yoga poses of correct alignment typically take awhile to get just right, so that they are helping to their cause and actually achieving a return to wellness as had hoped. It takes ample and consistent practice to get Iyengar Yoga poses correct. Once the Iyengar yoga poses have been mastered, the thinking is that alignment and clarity in the mind will also follow. It is not just alignment for helping one with its illnesses and aches and pains but also, to achieve a balance in the mind-which is the true overall mission of all yoga method.
Beyond the basic form and theory of Iyengar yoga, this educator is also known and so is the yoga for incorporating what they call yoga props meaning helpful accessories to maximize this alignment through the posing. The most common of these yoga props that even the most novice of yoga enthusiast is probably familiar with are: blocks, straps, pillows, blankets, and chairs. Iyengar yoga has fairly recently adapted the use of these props; but it has shown that it helps newbies to yoga learn alignment of their body quicker and more conveniently-so some sort of positive can be seen-even in the beginning stages of learning the art.
Typically, Iyengar yoga is a good choice for anyone looking to begin yoga, and wants a general yoga to begin with-that incorporate the basic breathing and posing method and theory used in all areas of the yoga world.

To find a Iyengar Yoga studio, please use the free online Yoga database at www.yogiseeker.com